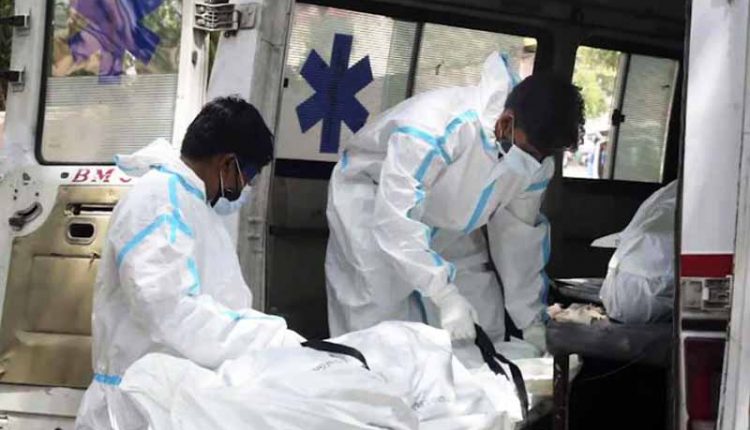 Delta Plus variant of COVID-19 enters India
COVID-19 has devastated India in many ways. The process of unlocking inside India recently started after a slight decrease in cases during the second wave of Coronavirus. On Wednesday, Madhya Pradesh reported first death due to Delta Plus variant of SARS-CoV-2.
A total of five confirmed cases of the Delta Plus variant have been reported in Madhya Pradesh so far. Of these, three cases were reported from Bhopal and two from Ujjain.
To stop the spread of new variant, the Centre has alerted governments of Maharashtra, Madhya Pradesh and Kerala. India has recorded total 22 cases having new variant, with 16 cases alone found in Ratnagiri and Jalgaon.
In a recent report, it is been said that the 3rd wave of Corona virus will hit India and it will peak between September and October this year. A maximum of 2-5 lakh cases will be recorded per day. To avoid the third wave of Coronavirus, the Chief Ministers of many states have made new protocols and guidelines.
It is also being said that the new wave will have less impact on those who have been vaccinated. All India Institute Of Medical Sciences (AIIMS) director Dr Randeep Guleria said, "There will be more control over the new wave. By the time it arrives, many people will have been vaccinated. The second wave will also give some degree of natural immunity."
The people of India have become very frustrated due to Coronavirus. Due to this, the fear of virus has been eradicated from inside them. Many people have stopped following instructions like using face mask, hand-sanitizer and maintain social distancing. If this carelessness continues, then the virus will start spreading rapidly. India has reported 50,848 new COVID-19 cases and 1,358 deaths in a 24-hour period ending Wednesday morning.
Delta Plus variant is technically named as B.1.617.2.1 or AY.1 and is characterised by the acquisition of K417N mutation. The variant was first detected in Europe in March 2021.