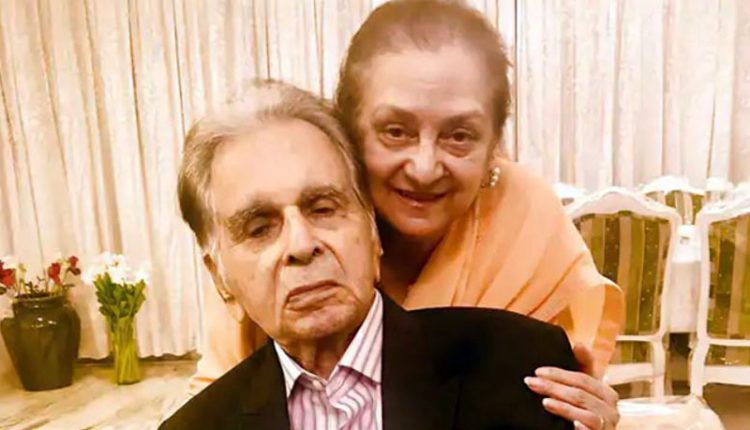 Dilip Kumar discharged from hospital
Veteran actor Dilip Kumar was admitted to hospital for a few days due to breathlessness. On Friday, he got discharged from PD Hinduja Hospital.
Dr Nitin Gokhale and Dr. Arun Shah was giving him treatment.
Apparently, it was reported that he is doing fine now. The discharge proceedings started on Friday morning .
The pulmonologist Dr. Jalil Parker confirmed that Dilip Kumar was accompanied by his wife and actress Saira Banu.
Giving about his health update, a statement has been tweeted on Friday morning from the official Twitter ID of Dilip Kumar. It was a thank you note for the fans. It reads : "With your love and affection, and your prayers, Dilip Saab is going home from the hospital. God's infinite mercy and kindness through Drs. Gokhale, Parkar, Dr. Arun Shah and the entire team at Hinduja Khar. –Faisal Farooqui."
Few days back, he was diagnosed with bilateral pleural effusion, a build-up of excess fluid between the layers of the pleura outside the lungs.
He underwent a successful pleural aspiration procedure on Wednesday. The veteran actor was ready to get discharged but later family friend Faisal Farooque said to take rest for a day more at the hospital.
After all of these, the actor got discharged today and many fans gave their love and support to their favorite actor.