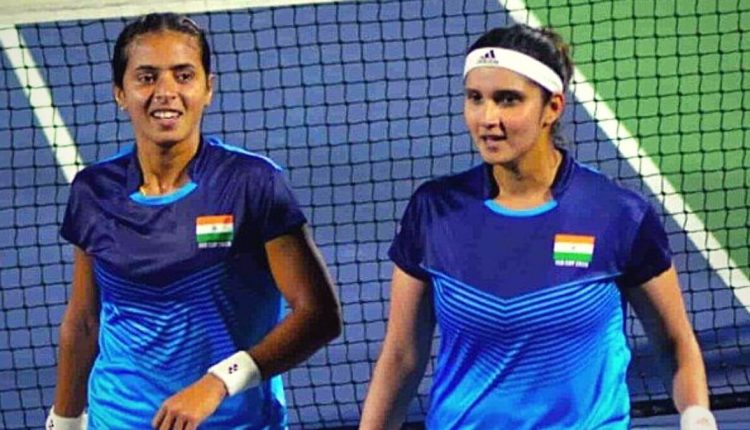 Ankita Raina to partner Sania Mirza in Tokyo Olympics
The 28-year-old Pune based Ankita Raina and 6-time Grand Slam champion Sania Mirza is all set for Women's Doubles Tennis tournament at upcoming Tokyo Olympics. Both the players are preparing themselves to win the Olympics by forming a team. Raina is currently the top ranked player in both singles as well as doubles and 3-time Olympic champion.
The country's top-ranked woman player, Ankita shared the news through her Instagram handle and wrote, "I will do my best to make India proud!"
After playing Tokyo Olympics, Sania will become the first female athlete to represent India in four Olympics. Ranked in injury-protected world No. 9, she had the freedom to choose any player from the top-300 to play with.
On the other hand, Ankita Raina ranks at World No. 95 in doubles and World No. 183 on the WTA singles list. After Sania Mirza, Ankita became the second Indian female to win a medal in the singles category at the Asian Games.
Many well-known personalities from sports fraternity and politicians congratulated Mirza-Raina and wished them good luck for the upcoming tournament.
https://twitter.com/KirenRijiju/status/1410789699820527622/photo/1
https://www.instagram.com/p/CPqeASXnve8/
The 2020 Summer Olympics event was originally scheduled to take place from July 24 to August 9, 2020 in Tokyo, Japan. But due to COVID-19 pandemic the date was postponed and has been delayed until 2021. Instead of being cancelled the Olympic Games have been postponed and rescheduled for the first time. This time a total of 115 members have qualified for Tokyo Olympics to represent India.