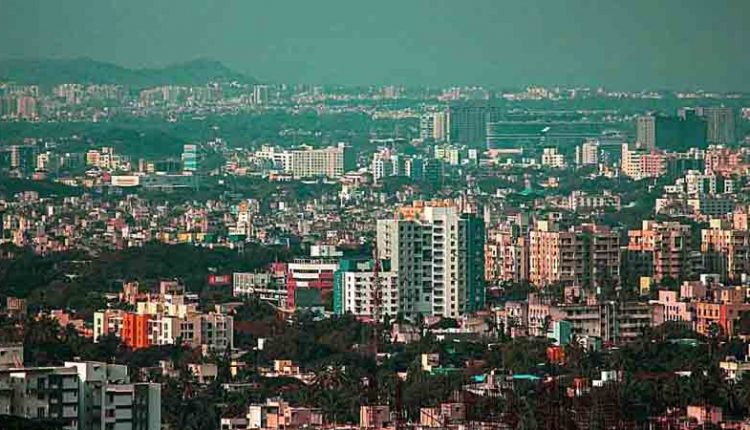 Pune becomes largest city in Maharashtra
There has always been a competition between Punekars and Mumbaikars over the best city in Maharashtra. But this time talking about area-wise, Pune has overtaken Mumbai and officially become the city with the largest geographical area in Maharashtra, followed by the seventh largest city in India.
State government issued the new order in which 23 villages were included in Pune Municipal Corporation (PMC) in the existing city limits making the new geographical area of 516.18 sq km, thus replacing the Brihanmumbai Municipal Corporation (BMC) which has 440 sq km area.
PMC shared this news through official twitter handle that read, "नवीन २३ गावांचा पुणे महानगरपालिकेत समावेश करणेस राज्यशासनाच्या नगरविकास विभागाची मान्यता मिळाली असून आज दि. ३० जून २०२१ राज्यशासनामार्फत अधिसूचना जारी करण्यात आली. (The inclusion of 23 new villages in the Pune Municipal Corporation has been approved by the Urban Development Department of the State Government. The notification was issued by the state government on June 30, 2021.)"
नवीन २३ गावांचा पुणे महानगरपालिकेत समावेश करणेस राज्यशासनाच्या नगरविकास विभागाची मान्यता मिळाली असून आज दि. ३० जून २०२१ राज्यशासनामार्फत अधिसूचना जारी करण्यात आली.
(१/२) pic.twitter.com/43HjB0aw7t

— PMC Care (@PMCPune) June 30, 2021
२३ गावांचा पुणे महानगरपालिकेत समावेश झाल्यास पुणे महानगरपालिका भौगोलिक दृष्ट्या राज्यातील सर्वात मोठी महानगरपालिका ठरणार आहे.#pmc#23villagesmerging
(२/२) pic.twitter.com/ShClaZAhig

— PMC Care (@PMCPune) June 30, 2021
The 23 villages merged in PMC limits are Mhalunge, Sus, Bavdhan Budruk, Kirkatwadi, Pisoli, Kondhwe-Dhawade, Kopre, Nanded, Khadakwasla, Manjari Budhruk, Narhe, Holkarwadi, Autade-Handewadi, Wadachiwadi, Shewalewadi, Nandoshi, Sanasnagar, Mangdewadi, Bhilarewadi, Gujar Nimbalkarwadi, Jambhulwadi, Kolewadi and Wagholi.
Apart from the area-wise, Pune is the eighth most populous city in the country. The historical city has been ranked several times as "the most liveable city" and is also regarded as the top automobile, manufacturing and IT hub of India.