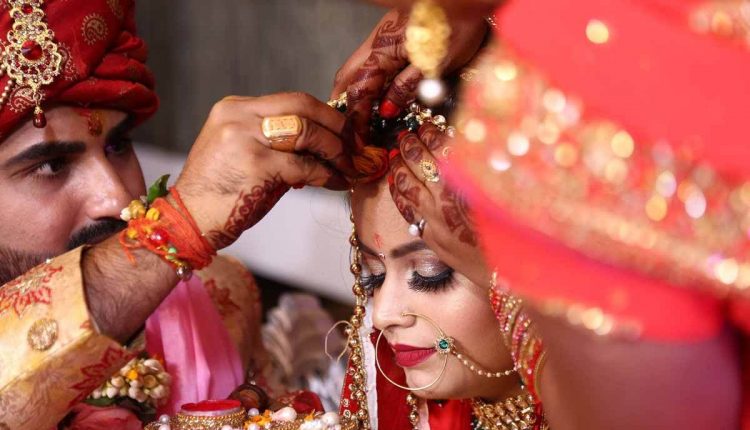 Top 5 luxury wedding designers in India
Who doesn't dream about their dream day in life? As the couple wants to start a new life together by the ceremonies they conduct. But how well will it be organised? Will the guests enjoy? The couples now doesn't need to worry about that and could enjoy their BIG DAY wearing Sabhy Sachi or probably Manish Malhotra. In the palace or probably in Italy or in your own city, there are some people who are called as 'luxury wedding planners' who can take care of every little detail of your wedding ceremony. You just need to trust them and let them work accordingly, rest they will ensure.
Shaadi Squad
Wasn't the Tuscany wedding of our favourite couple the best one could ask for? The Shaadi Squad helped managed the Virushka's stunning wedding. Even the engagement of Priyanka and Nick were much talked about, their designers were also the Shaadi squad experts. The company believes in designing the most-dreamy weddings for their clients and giving the experience which one would remember forever. Shaadi Squad is a brand which is led by Tina Tharwani, Saurabh Malhotra and Manoj Mittra, the team of three is very hardworking and are best in what they do. "We are the new age wedding planners and production experts as we help execute the weddings in the best possible way," says team Shaadi Squad. From booking the best venues to bringing in the best entertainers, they are known for their perfection in curating weddings.
Wed Gurus
The name of the brand suggests itself for what they are. Definitely the gurus of wedding planning in the field. They have designed the wedding of the decade, you can google, 'GVK wedding' and find out that pictures speak for itself. They have notable people like Abu Jani and Sandeep Khosla who works together to well manage and execute weddings perfectly. Wed Gurus is led by Dhaval Chandarana, and it is known that the brand always exceeds expectations of their clients and gives the best experience.
The wedding design company
Vandana Mohan is the leader of this brand which is the oldest in the field. She has an approach and perspective which is shown in giving enriching experience to her clients. Vandana has a very classic approach when she designs a wedding. The story of this brand starts in 1989 where is was known as the Backstage productions which organised events for luxury brand like Gucci, channel and Ferragamo. Then they took a turn to wedding planning and is known for creating the DeepVeer wedding in Lake Como. Vandana can pull off a 1000 guest wedding with 800 crew members as she is very determined to do her work. They would absolutely provide the luxury experience to their guests.
Seven steps
Seven steps is headed by Kainaz Sethna, the brand is known for curating the stunning weddings. Seven steps have create weddings of Amir Khan and Kiran Rao, and also of Juhi Chawla and Jay Mehta. They would never fail to give the glamorous venues to the finest caterers, and the brand is considered as one stop solution for everything needed in wedding.
Wednishka
This planners would never leave a stone unturned while creating a wedding, the celebrity wedding of Sonam-Anand said it all. The brand which is directed by Bhavnesh Sawheny and Farid Khan, is an initiative by Wizcraft. They are known to curate weddings where Jennifer-Lopez performed also the curators of Poorna-Namit's wedding. Unparalleled hospitality, right décor and strong logistics, wednishka is known for all of that. They are the most creative event planners and their input shows it all.
Disclaimer: This story has been sourced from a third party. We accept no responsibility or liability in any way for the content of this article.